POS Retail Wine Display Rack
Retail wine display stands are a must-have for any business that seeks to break even in the extremely saturated wines and spirits industry. Bottle glorifiers and back bar wine display units can come in handy if you want to showcase your products and gain an edge over your competitors. If you want to make a bold market statement, but you have limited space in your bar or lounge, then consider acquiring a wine display stand.
We at POPAI-Global are experts as far as manufacturing retail wine display stands are concerned. We manufacture display stands that not only create brand awareness, but also enhance your market presence. Our products clearly communicate your message and branding in all areas of marketing.
Ordering Your Retail Wine Display Stand
Our wine stands come in different shapes and designs that showcase your brand in an innovative and eye-catching manner. We manufacture product glorifiers that can fit any type of wine or beer bottle with relative ease. The most exciting aspect about our products is that we incorporate LED lights in all our glorifiers to illuminate your products effectively. This is one of the surest means of grabbing the attention of wine and beer lovers.
Our bottle glorifiers and back bar stands consists of highly durable acrylic material that has been scientifically proven to withstand harsh elements such as corrosion and warping caused by accidental spillages. Our acrylic stands are also renowned to be rigid and sturdy. These characteristics are a good fit for wine and beer bottles that often tend to be fragile.
That's not all. We are more than willing to offer highly customizable designs to suit your specific display needs. If you have an idea of a unique design that you would like us to construct for you, our specialists are always ready to work with you on your prototype. Our designers have vast experience under their belt, and we have worked with well-known brands during our many years of professional service.
The most appealing aspect is that all our services are tailored to work within your budget to deliver products that meet your specific display requirements. Our prices are the most competitive in the industry.
POS Retail Lighted Liquor Display Shelf Solutions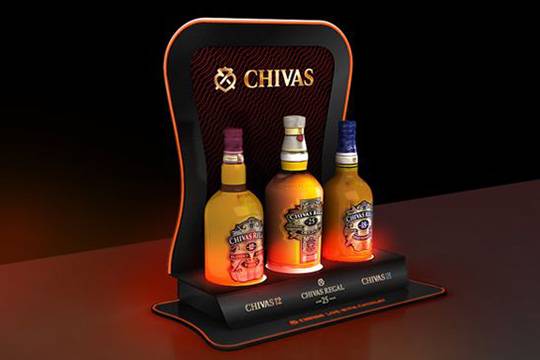 Are you looking for POS Retail Lighted Liquor Display Shelf for your Business?

---
The images below show some of our recent projects: