Welcome to POPAI-Global! –

Your NO.1 China Manufacturers, Suppliers & Factory
POPAI-Global provides Point of Purchase Display Services from Marketing and Design, to Production and Fulfillment.
We specializes in growing your business by supplying high quality, high visibility POP displays for retail.
We have been developing and manufacturing point of purchase displays and retail display fixtures for many years, becoming a market leader in the field. We supply and fabricate stunning Retail Store POP & POS Display for commercial, industrial and private clients across United States, United Kingdom, Japan, Australia, Germany, Canada, France, South Africa, Ireland, New Zealand, Netherlands, Dubai and other international.
Our designs and manufactures custom POP displays. Our customers have achieved great results and are seeing an average of a 30% increase in same store sales when using a POP display.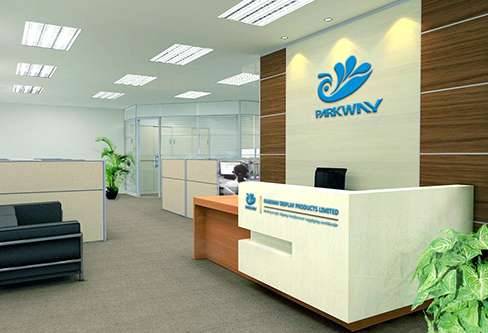 POP Displays
Bringing Value To Marketing
---
Your One-Stop custom Cardboard Displays, Acrylic Displays, Wood Displays, Forex Board Displays suppliers and manufacturers from China!
Product display units or stands can grant your merchandise the visibility it requires, to influence sells. This can be achieved using point of sale (POS) or point of purchase (POP) display units, which are essential promotional tools for any retail environment. POPAI-Global provides a full spectrum of POP and POS display solutions to retailers by partnering with them in the design, manufacture, and supply of display structures, which cover a wide array of markets and niches.
Regardless of your display needs, POPAI-Global is the ultimate one-stop shop for all your wooden, acrylic, and cardboard point of purchase (POP) display units. We facilitate the provision of various POP display services in the promotional industry, which include product design, prototyping, manufacturing, and order shipment and delivery as part of our ultimate fulfillment of retailers' needs. Our team boasts of growing various retail ventures by supplying top quality POP displays, which increase the retailers' visibility among prospective clients. In addition, to increasing product line and merchandise visibility, these displays also improve the retailers' returns on marketing investments. The display product range provided by POPAI-Global includes temporary, semi-permanent, and permanent units, which are made from different materials, including wood, cardboard, and acrylic – just to mention, but a few.
Our company has a highly experienced team of experts that has been designing and producing POP display fixtures and stands for many years, and we can pride ourselves for being part of the leading companies in the POP display production industry. We custom-design and produce tailor-made POP displays, which have helped our retailing clients to achieve better sales and an increase in their sales up by up to 30% after the successful installation of our supplied POP displays.
As a full-range and one-stop shop for all your display needs, we specialize in providing all POP and POS display-related services, which include the provision of display fixtures, stands, retail graphics and printing, and signage. Our team of experts is highly trained and experienced in all these areas of product and service provision. As such, you can be sure to get the best from us regardless of your retail niche or market.
Our inventive service provision has been strong and unwavering since 2008, and we have fostered cordial relations with most of our loyal customers along the way. We stand out because of our distinct ability to integrate various materials into the creation of unique single projects. We use different types of printing styles, materials and design techniques to create impressive display units for all your retail needs.
Our expertise and continuous zeal to learn has put us in the leading pack of the industry. You can be sure to get all types of custom products and services at POPAI-Global, which include affordable wire displays, high-quality acrylic printing, countertop displays, end caps, illuminated stands, dump bins, and pallet displays among many others. With our expansive and versatile production capacity, we are able to fulfill large orders as well as small spot purchases or orders. In addition, we provide sustainable solutions that fit into your budget as well as time limits because we offer affordable, timely, and prompt service and product delivery. Regardless of the size of your project, you can be sure to get help at POPAI-Global.
At POPAI-Global, our philosophy is to go all the way to ensure that your experience with us is unforgettable and worth the while so that you can get the peace of mind you need while conducting your business. We guarantee all our clients serenity by making sure they get what they need, and when they need it. In order to fulfill this policy, we understand that your happiness should also be our happiness, and that is why we try our best to fulfill your needs so that once you are happy we can also get the peace of mind knowing that our clients are happy.
Regardless of your needs, get out today and place and order. The delivery that you get is bound to enliven your retail environment and merchandise promotion bid. Increased product and brand visibility are guaranteed outcomes because the products will surely captivate your clients in a manner that will grow your business in leaps and bounds!