Acrylic Watch Display Stand
When selling watches, you want to help customers find what they want. You also want to prompt them to make purchases by increasing brand visibility. Visual merchandising experts cite acrylic watch display stands as the best tool for achieving this purpose. And because watches are easy to pick items, displaying them correctly with acrylic displays will ensure that you have a high sales turnover.
There are many advantages of choosing acrylic watch display stands over other stands. The first benefit is that acrylic material has better finishing. Its smooth and glossy finish gives your store a modern feel. Acrylic is also sturdy. It may appear to be light in weight but the technology used to build it ensures that it can hold many watches at the same time.
Acrylic stands will protect your watches. Watches can be expensive. You wouldn't want your watches to be damaged while on display. UV rays cannot pass through the material. Their dust proof and scratch proof properties also make it protective. The material also does not break easily making them durable.
Customize Your Acrylic Watch Display Stand
We are the market experts when it comes to acrylic watch display stands. This is because we customize your acrylic watch display stand according to your wishes. We can brand your display with a logo, or insert touch screens so that your customers can interact with you. We can also insert small video screens that display your watches' special features, pricing information and any other information you would like to share. You also get to choose the color, shape and size of your stand. Rest assured that we will get you exactly what you need.
Custom displays are necessary if you want your brand of watches to get noticed in the retail environment. There are many other products and noises that are competing for your customer's attention. You want to capture them and turn them into buyers. Our team will help you achieve this goal.
Our experts will help you identify an acrylic watch display stand that suits your needs. We will then make a drawing of what you've chosen and send it to you. You will have a chance to inspect the prototype before we start working on your stand. You can make alterations to the design so that you get exactly what you want.
POS Retail Counter Acrylic Watch Display Solutions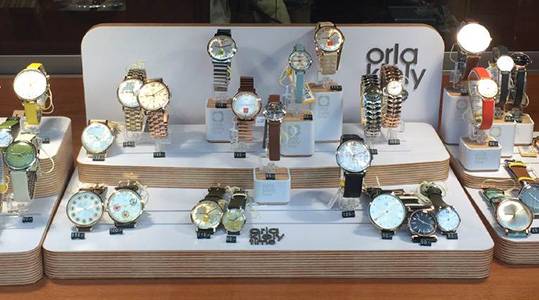 Place an order today!
We desire to see our customers fulfill their retail objectives. Contact us today to get your perfect acrylic watch display stand.
Are you looking for POS Retail Acrylic Watch Display Stand for your Business?

---
The images below show some of our recent projects: