Printed Countertop Displays
Countertop point of sale (POS) or point of purchase (POP) displays are miniature structures used to hold, protect, and display your products on the retailing counter where purchase transactions occur. These types of displays are best suited for placement on tables or counters. Apart from presenting your products in a captivating promotional manner, these display units are also used to promote your brand by presenting your business logo, information, and even product marketing details. This is achieved through custom-made designs, which make sure that the countertop displays connect well with your brand and products.
What do printed countertop displays do for you
Countertop cardboard POP and POS display units visually reach out to your clients at the point of purchase, and help in creating product and brand awareness. Branded and printed countertop cardboard displays with graphics also market your merchandise by displaying product and company information, which is essential in raising consumer curiosity in your products. In turn, the curiosity leads to product viewing and perhaps some inquiries on the retail floor, which leads to impulse purchases that drive up sales. The most impressive thing about these displays is that they are compact and capable of fitting into limited space.
Do you wish to create a customized in-store experience for your shoppers
Tailor-made countertop display structures can help your retail business to create a competitive edge by fostering uniqueness. This distinct appeal can help your business and products to stand out from the competitors' products, and if well customized, they could possibly attract more purchases.
Countertop cardboard display units can be customized to hold different types of products. For example, these countertop displays can be designed to take tray-like forms, which are ideal for holding small packets of merchandise such as chocolate and candy bars. Alternatively, they can be designed into tiered display units, which are ideal for holding products such as electronics. Other alternative forms may have accessorized inclusions such as hooks, shelves, or pockets. Selecting a tailor-made countertop cardboard display can promote your merchandise and make it alluring and outstanding.
Where can you get countertop display units' customization help?
At POPAI Global, we can fulfill your needs for any type of custom-made POS and POP countertop display units made from cardboard or any other material of your choice. We boast of having an experienced and professional team of structural and graphic designers. Our designers can assist your business in developing POP and POS countertop display structures that suit your distinct product and packaging regardless of its size, shape, or weight.
Grow Your Sales in Leaps and Bounds Using Top-notch Countertop Displays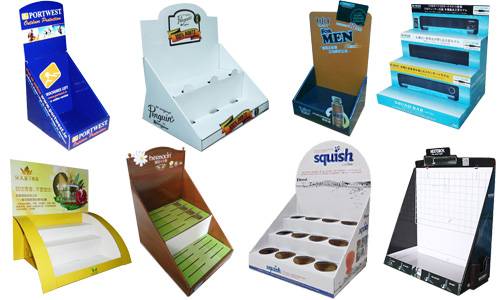 POS Retail Cardboard Counter Display Solutions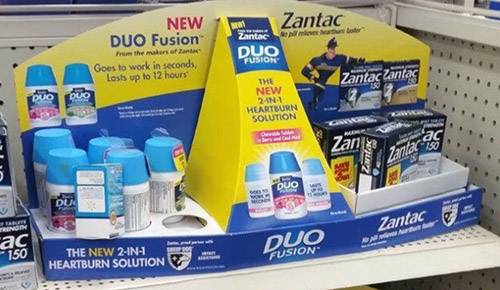 Custom Countertop Cardboard Display Units
We provide a one-stop-shop experience for all your countertop display unit needs, and we can provide graphic and structural design, prototyping, manufacturing, and shipping services. We have been a reliable partner to many retailing businesses across the globe and our portfolio of fulfilled orders can attest to that fact.
Custom POPAI Global POS and POP countertop cardboard display units today and transform the shopping experience of your prospective clients by converting shoppers with no intention to buy into impulse buyers!
Did you know that Counter Display generate an average 20% lift in sales?
Are you looking for Counter Display Stands for your Business?

---
Browse our POS Cardboard Countertop Display collection below…