LED Window Display & LED Acrylic Light Box Display
Stand out on the high street with these ultra bright floating illuminated window display that will transform any office, shop or restaurant.
Position in the window or interior of your premises. Make stunning window displays or use the double sided units to create partitions within your premises.
Single sided units are excellent for brightening up dark areas of a room.
The Light Pocket is suspended from almost invisible powered cables which are fitted between floor and ceiling.
● Clear frame, as fine as crystal, smooth, even with a brilliant, natural light spread.
● Incredibly bright and will really draw the eye to the display
● Magnetic opening, easy to change posters by sliding the pictures
● The illuminated window display uses a fraction of electricity LED,It is very energy savings, the led life is between 5 0000-10 0000 hours – no need to change lamps or tubes, saving time and money
Hanging Real Estate Window Light Pocket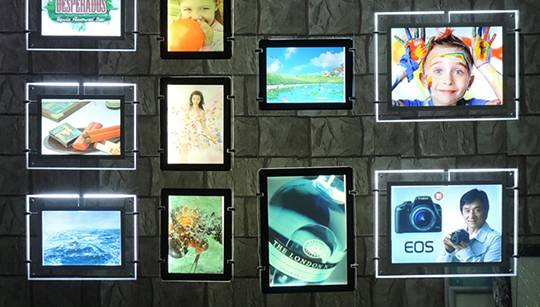 ---
Various options of window light pocket from ceiling to floor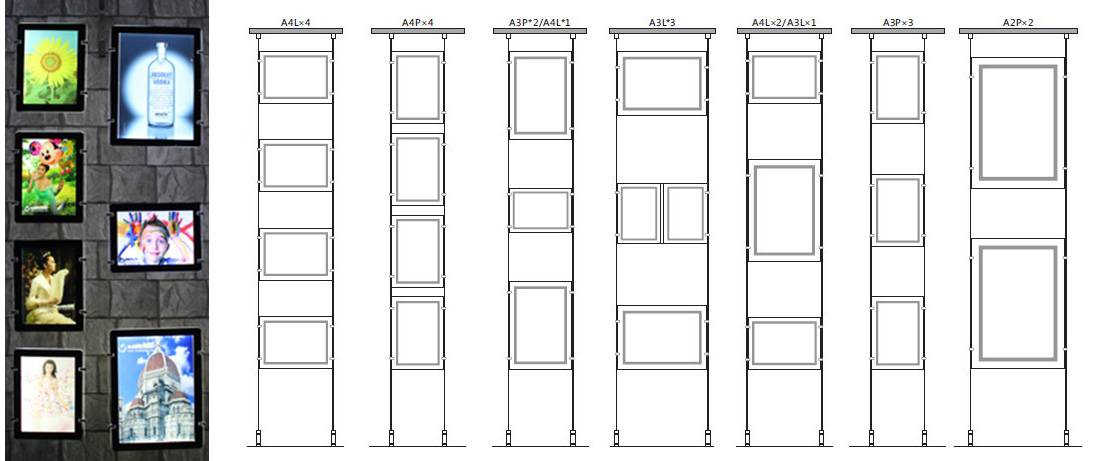 Are you looking for LED Illuminated Window Display for your Business?

---
The images below show some of our recent projects:
At Parkway Display, we have a professional team who hold the full production line from acrylic sheet choosing and cutting,LED guide plate silk screen printing, carving and polishing, reflective film sticking, hanging hardware accessory installing to carton packaging. we customize to make and wholesale a wide range of affordable, innovative and well designed backlit window displays, acrylic led display, real estate led window display, led window display signs, led window display lights and illuminated signages for Real Estate offices, Retail store and shop, Department store, Travel Agency, Hair Salon, Banks, Shops and Shopping Malls.
With over 10 years of experience on manufacturing LED Illuminated Window Display, our team have helped tens and thousands clients from different industry to find best display solutionfor their products, services or brands.